Help us STOCK THE SHELTER in September!
Summer is always such a busy time for the shelter. They go through a ton of supplies so we want to help them restock.
Drop off cash, gift cards—and other items—at any USSCO office. They need specific brands of food, toys, litter, leads, cleaning supplies, etc.
Check out their current needs: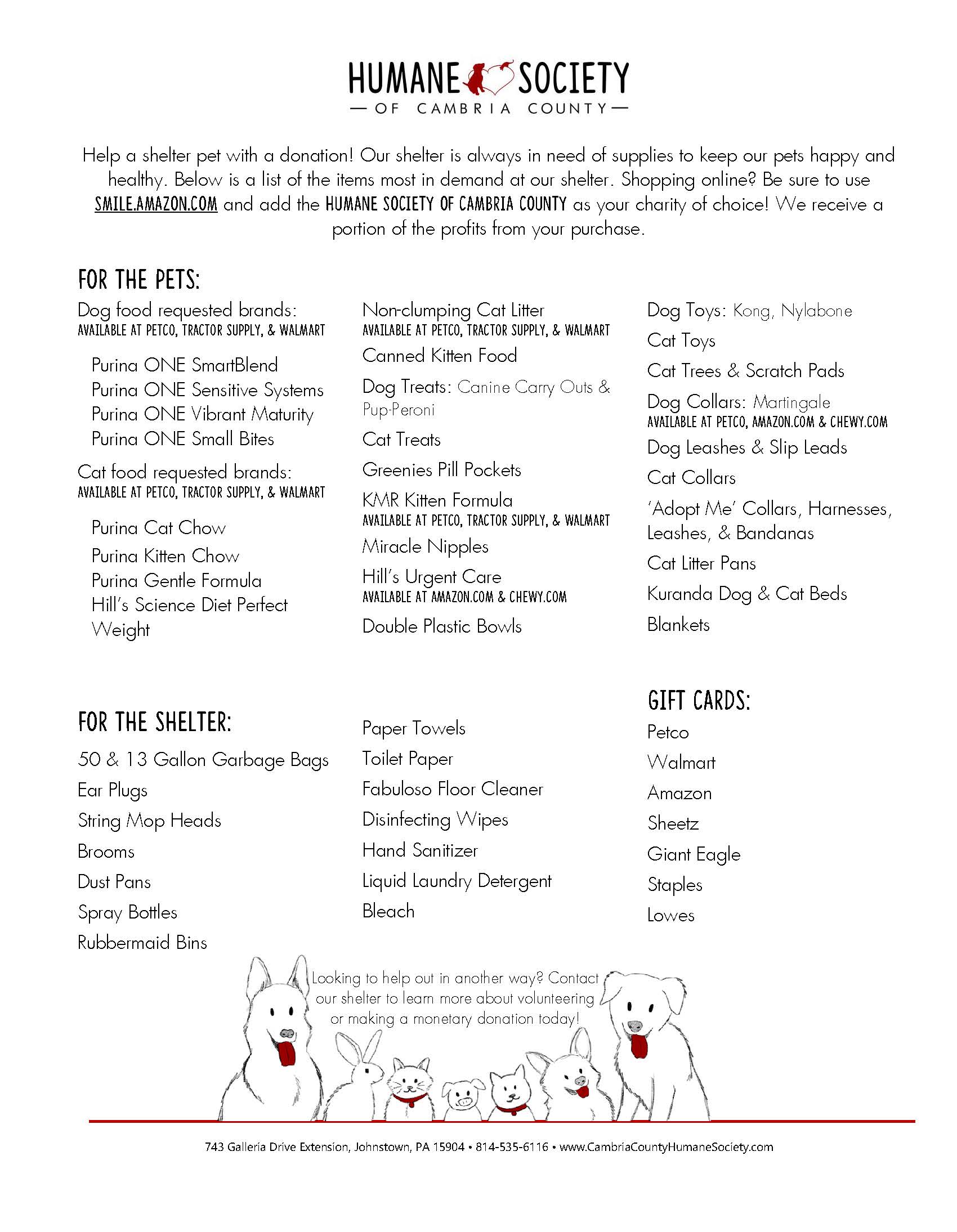 You can also download the list to take with you when you go shopping.
Thanks for your support!