Take the first steps to your college dreams...
We can help!
Are you a high school senior graduating in 2023 and want to continue your education at an accredited college or technical school? Or know someone who is?
USSCO Federal Credit Union is awarding four $1,500 scholarships again this year—one from each community office. 
Start the process TODAY!
Pick up an application at any USSCO community office or download application here.
Complete the application—including a short, personal essay on what winning a USSCO scholarship means to you.
Attach all supporting documentation.
Return your application packet by Noon, March 25 so we have time to review and rank each candidate's background and accomplishments and make our final selections.
Scholarships will be presented at each scholarship winner's school awards assembly.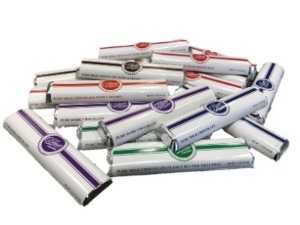 Don't forget, we pay for these scholarships by selling delicious O'Shay's candy bars in our community offices all year round.
They're terrific for stocking stuffers, Valentine's Day, good report cards, when you just need a sweet snack, etc.
Stock up on your favorites and help us support our graduates!
Good luck!
USSCO Federal Credit Union is a full-service financial institution with Pennsylvania offices in Johnstown, Somerset, and Ebensburg.